ZQRacing New 2023 Hyper Sport Series Console Napa Cyber Chair – Black
ZQRacing New 2023 Hyper Sport Series Console Napa Cyber Chair – Black
or 4 payments of $174.75 with 

Your Favorite Hyper Sport Console Series is ever better. With Newly upgraded Napa Anti-Collosive Body, Subtle Branding, Extra Large 29″ Cast Aluminium alloy Star Wheel Base, and Five years comprehensive warranty, the 2023 Hyper Sport Console offers ultimate styling and stability for many years to come.
Neck & Lumbar Cushions Included. 
Recommend height for safety and best experience with the Intergrated legrest:  173cm (5'7″) to 183cm(6′)
You may not be able to set your feet flat on the floor if you are below the recomended height, use under desk footrest (separate purchase) is recommended in this case.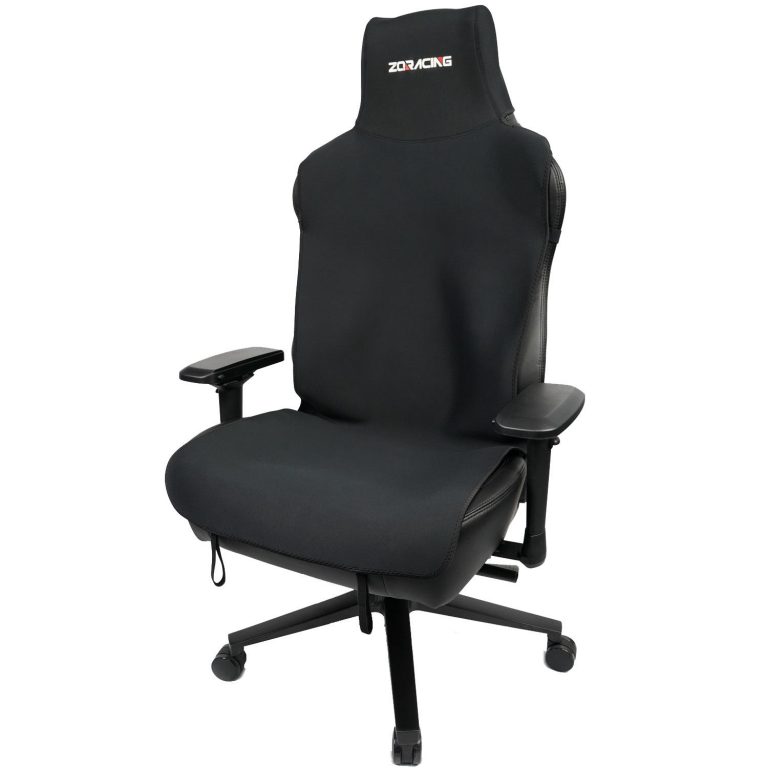 Gaming Mats & Protectors
https://youtu.be/qUfrVD3XwX4Premium Universal Fit Waterproof Gaming Seat protector-Massive 1450mm x 540mm (57" x 21") cloth surface-Durable anti-fray binding edge-Snug fit for high back gaming chairs-Comfortable plush 3mm thickness-Water & sweat proof, breathable material-Non-Slip neoprene backing-Hand washable with mild detergent-Allow your cover to "Air Out" for a whileFresh out of the box, it may come with some "new stubby cooler" like smells,  simple air circulation over a couple of days will do wonders for helping to remove the odors.  You don't need to wash it. For the first couple of days, standard cleaning methods don't seem to be as effective in removing the odors.
$

99.99 inc. GST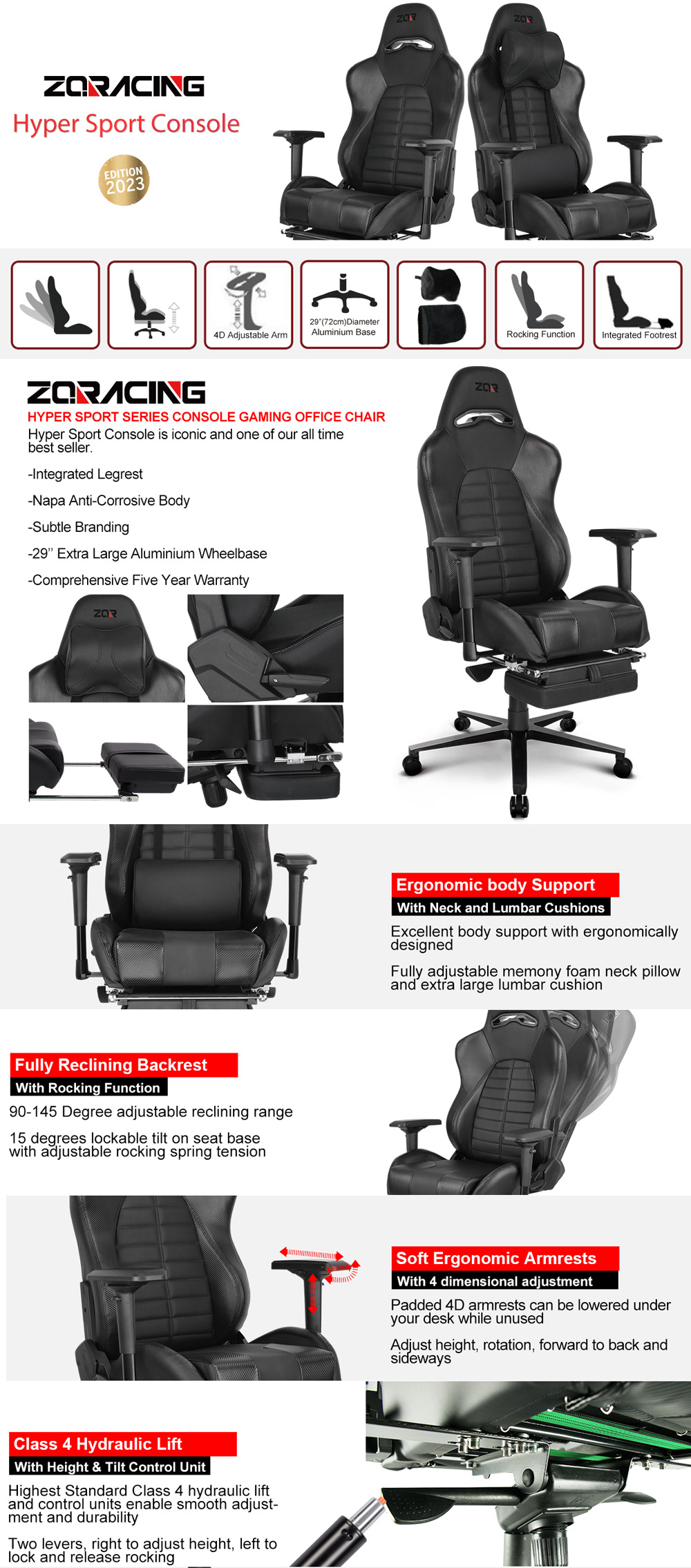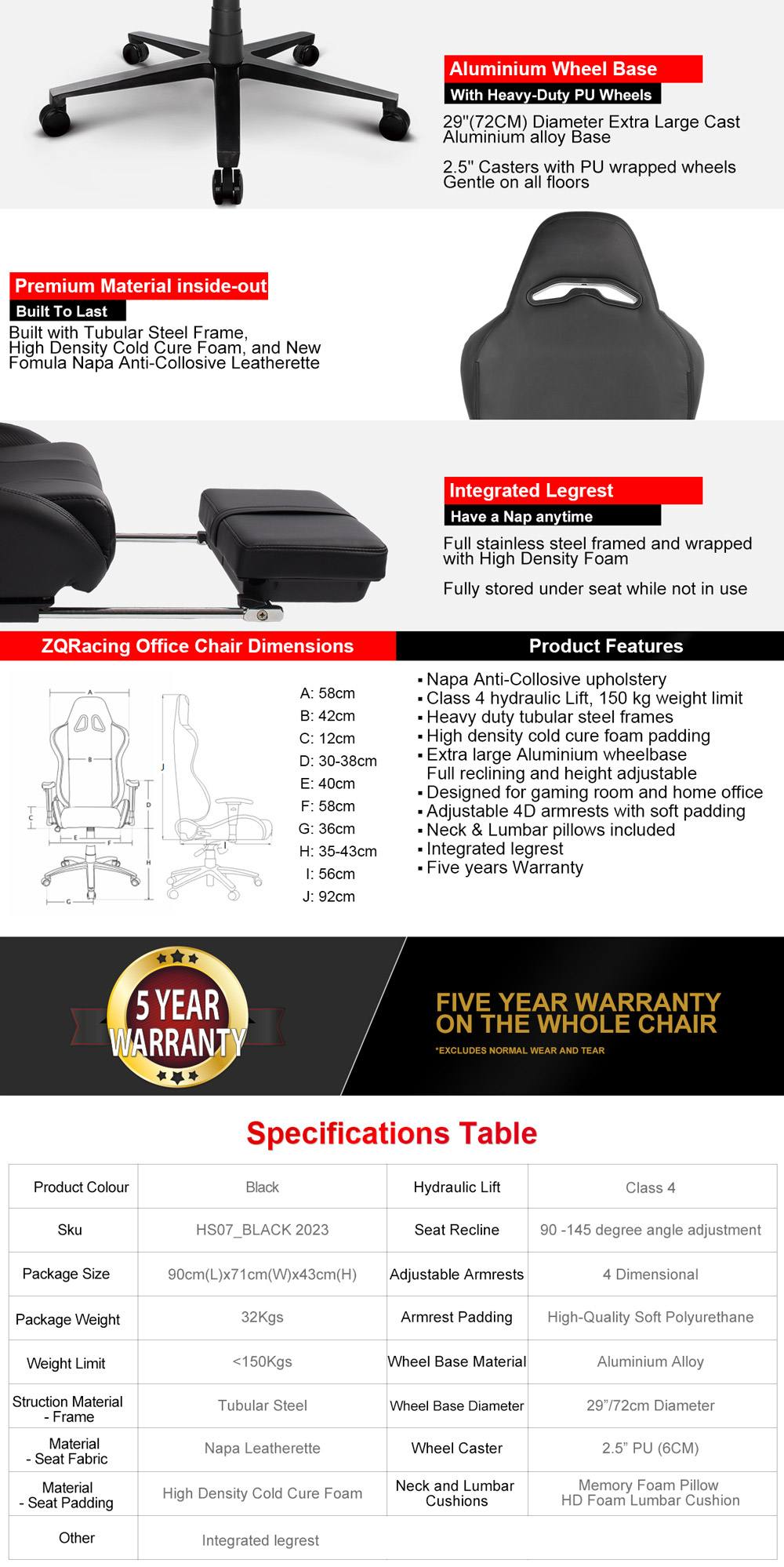 Additional Information
Detail

Measurements

Overall:   63 cm (L) x 74 cm (W) x 121-130 cm (H)
Total Height (with base):                            121-130 cm
Sitting Height:                                              47-55 cm
Width Backrest(Shoulder Level):            58 cm
Width Backrest(Waist Level):                   54 cm
Length Backrest:                                          92 cm
Backrest Adjustable(Recline):                  Yes, 90-140 degree
Width Seating Area(Total):                        58 cm
Width Seating Area(Point of Contact):  40 cm
Depth Seating Area( Total):                        56 cm
Depth Seating Area(Point of Contact):   51 cm
Width Armrest:                                                10 cm
Length Armrest:                                              27 cm
Armrest Adjustable:                                      Yes, 4 Dimension
Armrest Height Adjustable:                        30-38 cm
Rocking Mechanism:                                     15 degree Max, Resilience Tension adjustable

Features

Napa Anti-Collosive Body, Legrest, Aluminium Wheelbase

Assembly Required?
Yes, about 15 mins
Recommended weight limit (kg)
150 Kg
Additional information
Weight
32 kg
Dimensions
90 x 70 x 43 cm
Shipping Infomation

Normally dispatch next business day from your order date if in stock.
For Pre-orders, please refer to ETA date in product description.
You will receive email confirmation when dispatch contains Delivery Tracking Information.
Standard Transit Time: QLD, NSW: 1-3 business days; ACT, VIC, TAS: 2-4 business days; SA, WA, NT: 5-8 business days.

Assembly Required?

Yes, about 15 mins

Recommended weight limit

150 Kg

Wheelbase Colour

Black, Chrome